As summer approaches, homeowners in Vancouver may be considering sprucing up the exterior of their homes with a fresh coat of paint. While there are many reasons to paint your home's exterior, summer is an ideal time to tackle this project. In this article, we'll discuss more reasons to paint your home's exterior in Vancouver this summer.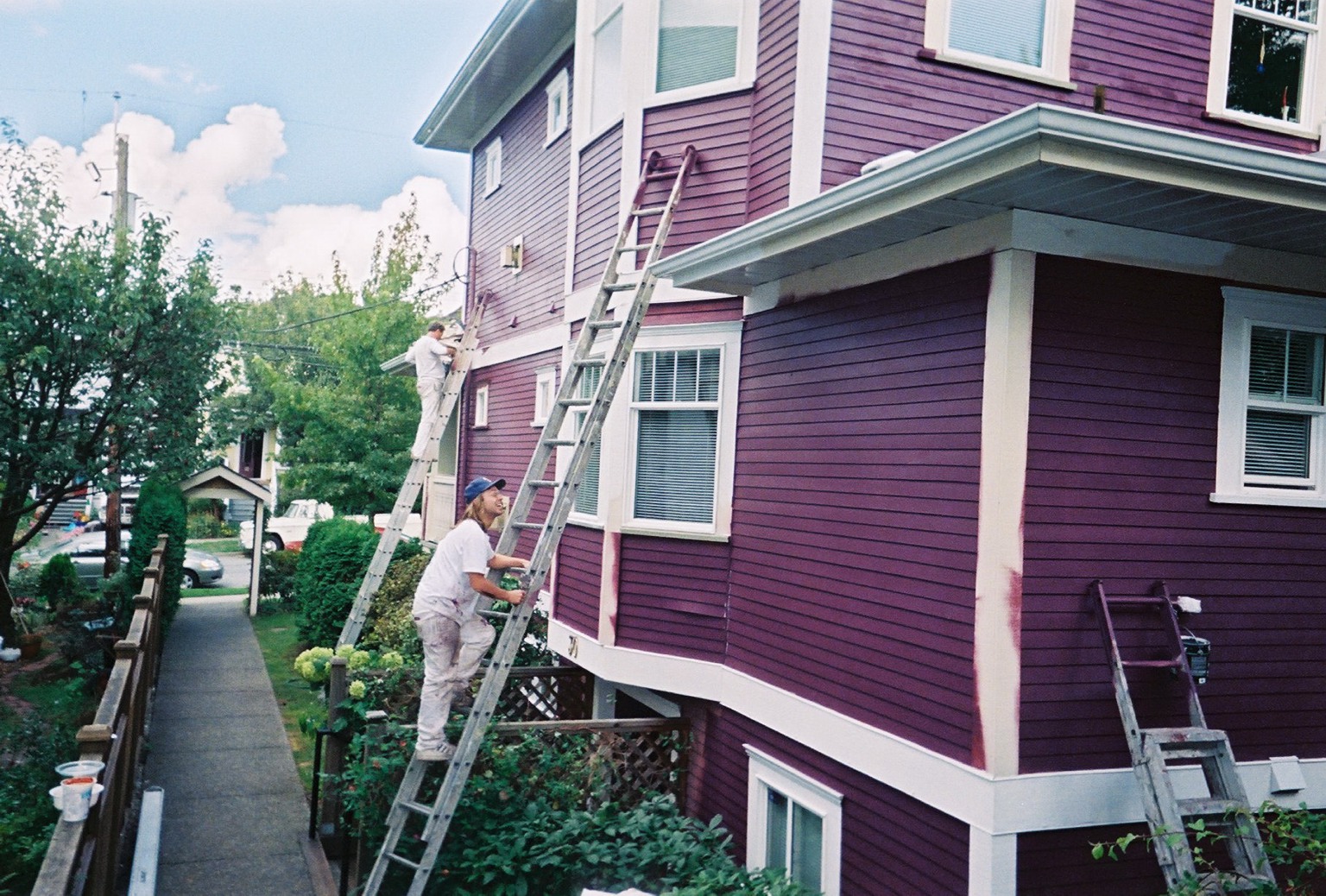 Enhance Your Home's Curb Appeal with a Fresh Coat of Paint
One of the main reasons homeowners choose to paint their home's exterior is to improve its curb appeal. The exterior of your home is the first thing people see when they arrive at your property, so it's essential to make a good first impression. A fresh coat of paint can make your home look clean, modern, and well-maintained, instantly improving its curb appeal.
Protect Your Home from Vancouver's Harsh Summer Weather
Vancouver's summer weather can be unpredictable, with rain and humidity often wreaking havoc on homes' exteriors. However, a professional exterior painting job can help protect your home from the elements. High-quality paint and proper application techniques can create a barrier that protects against moisture, mold, and UV damage.
Avoid the Busy Exterior Painting Season by Scheduling in the Summer
In Vancouver, the busy exterior painting season typically runs from late spring to early fall. By scheduling your exterior painting project during the summer months, you can avoid the rush and secure a spot on your preferred contractor's schedule. Plus, you'll have more flexibility when it comes to choosing a start date that works for your schedule.
Take Advantage of Vancouver's Ideal Summer Weather for Painting
Summer in Vancouver is a great time to take on exterior painting projects due to the ideal weather conditions. Vancouver's warm, dry summer weather is perfect for exterior painting projects as the paint can dry and cure properly, resulting in a long-lasting finish. The humidity is generally low, which means that the paint will dry faster and adhere better to the surface. Plus, the extended daylight hours during the summer provide more working time for painters, allowing them to complete the project in a timely manner.
The warm temperatures and dry conditions are particularly advantageous for painting wood surfaces such as decks, fences, and siding, as wood absorbs moisture from the air, which can affect the paint's adherence and longevity. The dry weather during the summer ensures that the wood is as dry as possible, providing a better surface for painting.
It's worth noting that painting during the fall or winter months in Vancouver can be challenging due to the high humidity levels, frequent rain, and low temperatures. These conditions can cause the paint to take longer to dry, increasing the risk of peeling, cracking, or chalking. Paint applied during these seasons may also not adhere as well, leading to a shorter lifespan of the paint job.
Another advantage of painting during the summer is that it allows for better ventilation. Open windows and doors during the painting process help to circulate air and speed up the drying process. This can be especially beneficial for interior painting projects, where the smell of fresh paint can be overpowering.
Update Your Home's Color Scheme for a Fresh, Modern Look
Another reason to paint your home's exterior is to update its color scheme. Whether you're looking to freshen up your home's existing color or completely change its look, summer is an excellent time to experiment with new shades. A professional Vancouver exterior painter can help you choose the right color for your home, taking into account factors such as your neighborhood, architecture, and landscaping.
Improve Energy Efficiency and Lower Energy Bills with Exterior Painting
Many homeowners don't realize that exterior painting can also help improve their home's energy efficiency. By choosing the right paint and color, you can reflect more sunlight, keeping your home cooler and reducing the need for air conditioning. This can lead to significant savings on your energy bills, making exterior painting an investment in both aesthetics and efficiency.
Prevent Structural Damage with Regular Exterior Painting Maintenance
Exposure to the elements can cause significant damage to the exterior of your home. Sun, wind, rain, snow, and temperature changes can all take a toll on your home's exterior, leading to issues such as wood rot, peeling paint, and rust. These issues not only compromise the aesthetic appeal of your home but can also lead to significant structural damage over time.
Regular exterior painting maintenance can help prevent these issues from occurring or becoming more severe. By regularly inspecting your home's exterior, you can identify and address any signs of damage or wear before they become more significant problems. This proactive approach can save you time and money in the long run, as repairing minor damage is often much less costly than addressing larger structural issues.
Regular exterior painting maintenance also involves repainting your home's exterior on a schedule that depends on factors such as the type of siding and paint used, climate, and exposure to the elements. A professional Vancouver exterior painter can help you determine the appropriate painting schedule for your home, ensuring that your investment lasts as long as possible.
Why You Should Hire a Professional Vancouver Exterior Painter for Your Summer Painting Project
While some homeowners may be tempted to tackle their exterior painting project themselves, hiring a professional Vancouver exterior painter is often the best choice. A professional painter has the skills, experience, and tools necessary to deliver a high-quality finish, ensuring that your investment lasts as long as possible. Additionally, a professional painter can help you choose the right paint and color for your home, making sure your exterior painting project is a success from start to finish.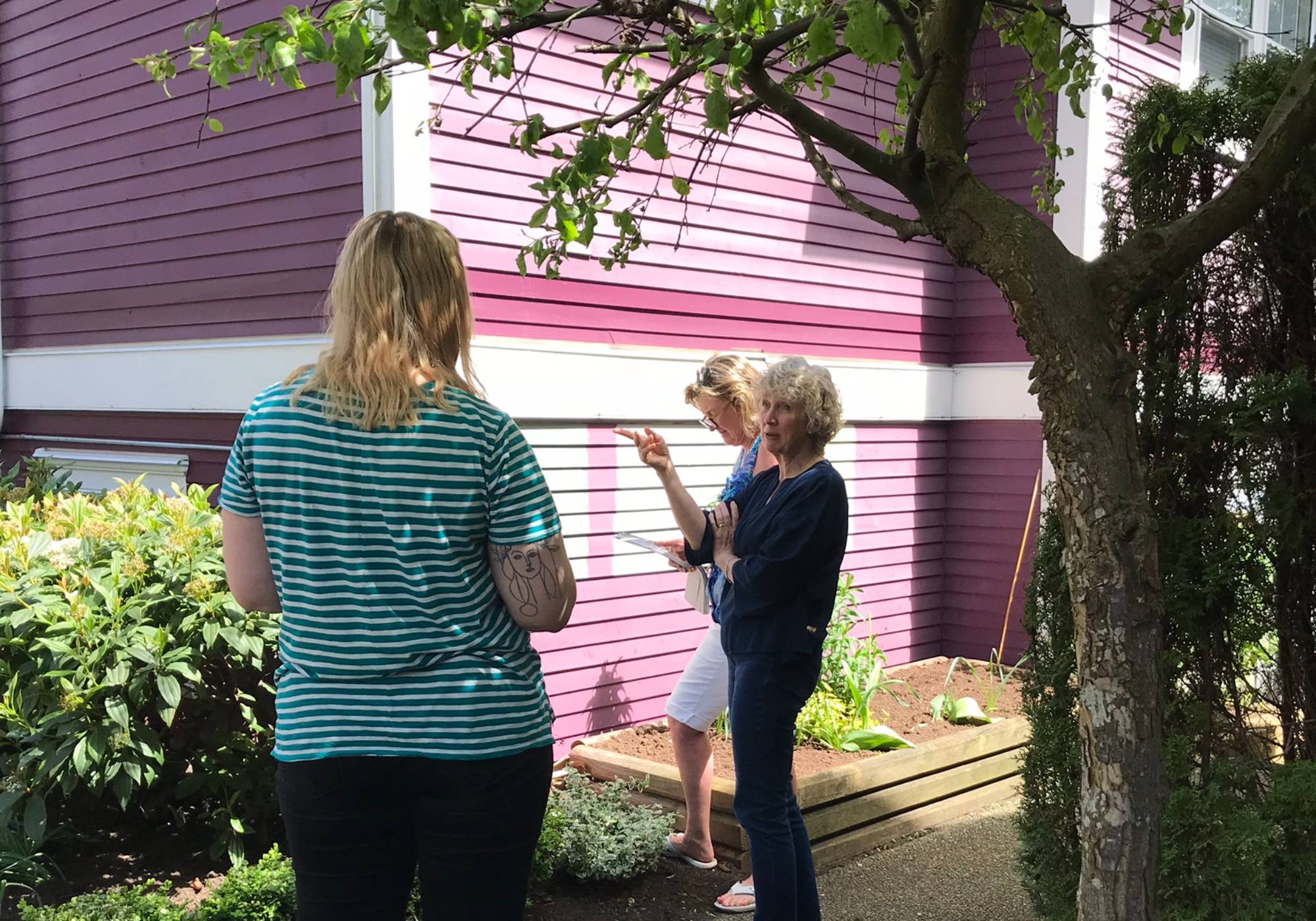 Choose Pro Crew Painting for Your Vancouver Exterior Painting Needs this Summer
If you're looking to paint your home's exterior this summer, look no further than Pro Crew Painting. As a professional Vancouver exterior painter, we have the expertise and experience to deliver exceptional results that will enhance your home's curb appeal, protect it from harsh weather conditions, and improve its energy efficiency.
Our team of house painters is dedicated to providing you with the highest level of service and quality, using only the best materials and techniques to ensure a flawless finish that will last for years to come. We can help you choose the right color and finish for your home, provide guidance on design decisions, and work with you to create a painting plan that fits your needs and budget.
Whether you're looking to update your home's color scheme, protect it from the elements, or improve its energy efficiency, Pro Crew Painting has the expertise and experience to deliver exceptional results. So why wait? Contact us today to schedule your Vancouver exterior painting project this summer and let us help you transform your home into the envy of your neighborhood.