When it comes to painting the exterior of your house, finding the right painter is crucial. Vancouver, with its stunning landscapes and diverse architecture, demands a skilled and reliable exterior house painter. In this article, we will explore the factors to consider when choosing an exterior house painter in Vancouver. From evaluating experience and expertise to considering licensing and insurance, we'll guide you through the process of finding the best professional for your project.
Evaluating Experience and Expertise in Exterior Painting
Experience matters. Look for painters who have a proven track record of successfully completing exterior painting projects in Vancouver. An experienced painter will understand the specific challenges posed by the local climate and will have the skills to overcome them.
Furthermore, evaluating the experience and expertise of an exterior house painter goes beyond the number of years they have been in the industry. A skilled exterior painter should have a diverse portfolio showcasing the work on a variety of architectural styles found in Vancouver. This demonstrates adaptability and ability to handle different surfaces, such as wood, stucco, or brick. Additionally, inquire about any specialized training or certifications a painter has acquired, as this indicates a commitment to staying updated with the latest techniques and industry standards. By thoroughly assessing the experience and expertise, you can ensure that you're hiring a painter who possesses the skills necessary to handle the unique challenges and intricacies of exterior painting in Vancouver.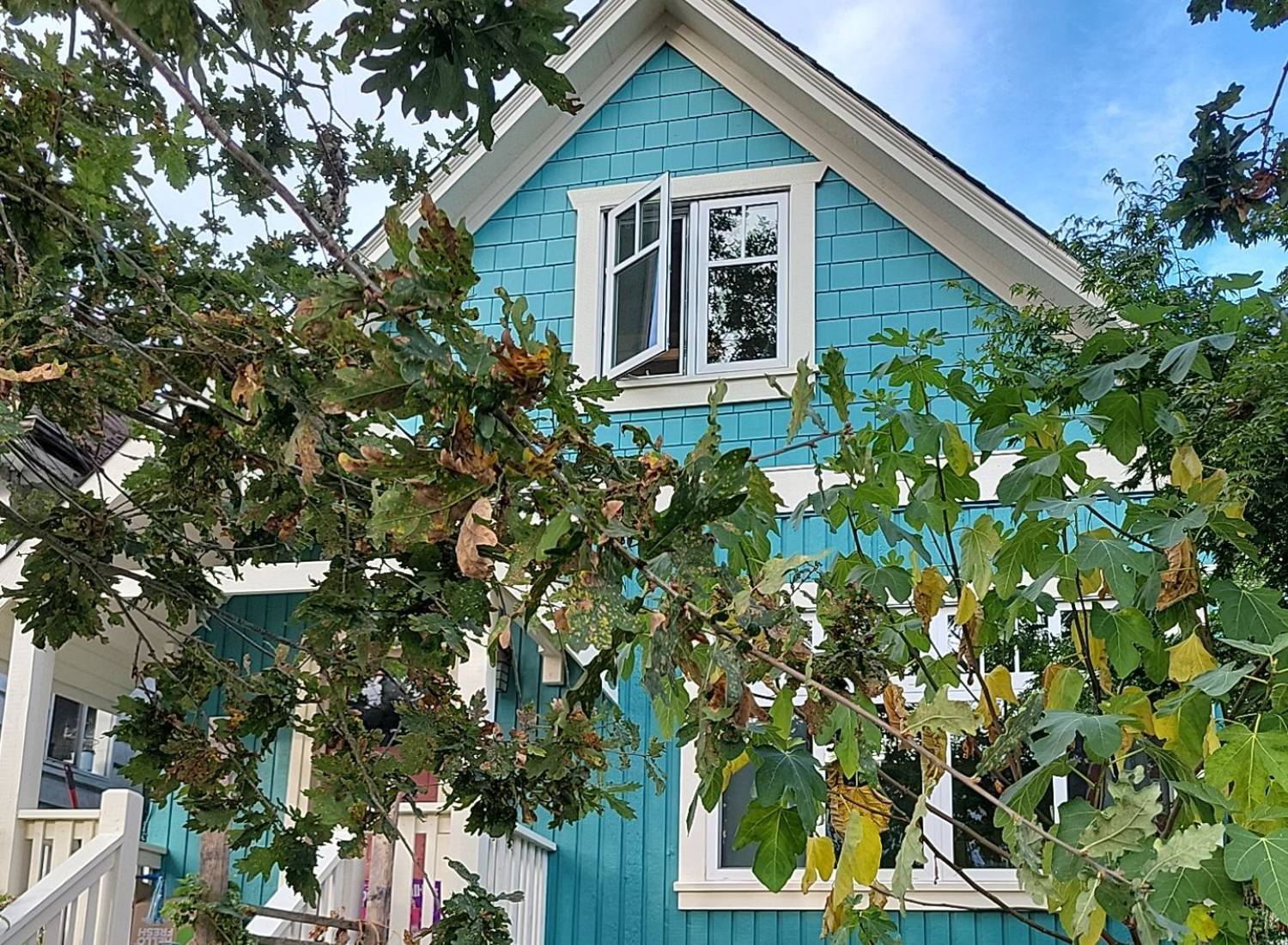 Importance of Proper Licensing and Insurance
Never overlook the importance of licensing and insurance. A reputable exterior house painter will be properly licensed and insured. This not only protects you from any liability in case of accidents or damages but also demonstrates the painter's professionalism and commitment to their craft.
In addition to protecting you from liability, proper licensing and insurance provide peace of mind during your exterior painting project. Licensed painters have met the necessary requirements and regulations set by local authorities, ensuring their competence and adherence to industry standards. Insurance coverage, such as liability insurance, protects you from potential financial burdens arising from accidents or property damage that may occur during the painting process. By hiring a licensed and insured exterior house painter in Vancouver, you can rest assured knowing that you are working with a professional who values both your satisfaction and your own accountability.
Assessing the Reputation and Customer Reviews of Exterior Painters
Take the time to research and read customer reviews. Online platforms and local directories can provide valuable insights into the reputation of exterior painters in Vancouver. A professional painter with consistently positive reviews, as this indicates the ability to satisfy customers.
Assessing the reputation and customer reviews of exterior painters is an essential step in finding the best professional for your project. Take the time to delve into customer reviews and testimonials, as they can offer valuable insights into the experiences of past clients. Online platforms and local directories often provide a platform for customers to share their feedback and ratings. Pay attention to the overall sentiment of the reviews, focusing on painters who consistently receive positive feedback. This indicates not only the painter's ability to produce high-quality work but also their dedication to customer satisfaction. Reading about other homeowners' positive experiences can instill confidence in your decision and provide peace of mind knowing that you are choosing a reputable and reliable exterior house painter in Vancouver.
Availability and Scheduling Considerations
Timing is crucial when it comes to exterior painting projects. Discuss the painter's availability and ensure they can accommodate your preferred timeline. Prompt and efficient service will minimize disruptions to your daily routine and ensure the project stays on track.
Understanding the Scope of Services Offered by Exterior Painters
Exterior painting involves more than just applying a fresh coat of paint. Some painters offer additional services such as pressure washing, surface repairs, and color consultations. Determine the scope of services offered and choose a painter who can meet your specific needs.
Examining the Quality of Materials and Paint Products Used
The quality of materials used plays a significant role in the longevity and appearance of your exterior paint job. Inquire about the painter's choice of exterior paints, primers, and other products. A professional painter will use high-quality materials to ensure a superior finish that withstands Vancouver's variable weather conditions.
Consideration of Safety Measures and Protocols
Safety should never be compromised. A reliable exterior painter will prioritize safety by adhering to industry-standard protocols. Ask about safety equipment, precautions taken during the project, and measures in place to protect your property and the surrounding environment.
Assessing the Painter's Knowledge of Local Climate and Weather Conditions
Vancouver's climate can be challenging for exterior painting. Look for a painter who understands the unique weather patterns and knows how to choose the right paint and application techniques for durability in this region. A painter's knowledge and expertise will help your paint job withstand the test of time.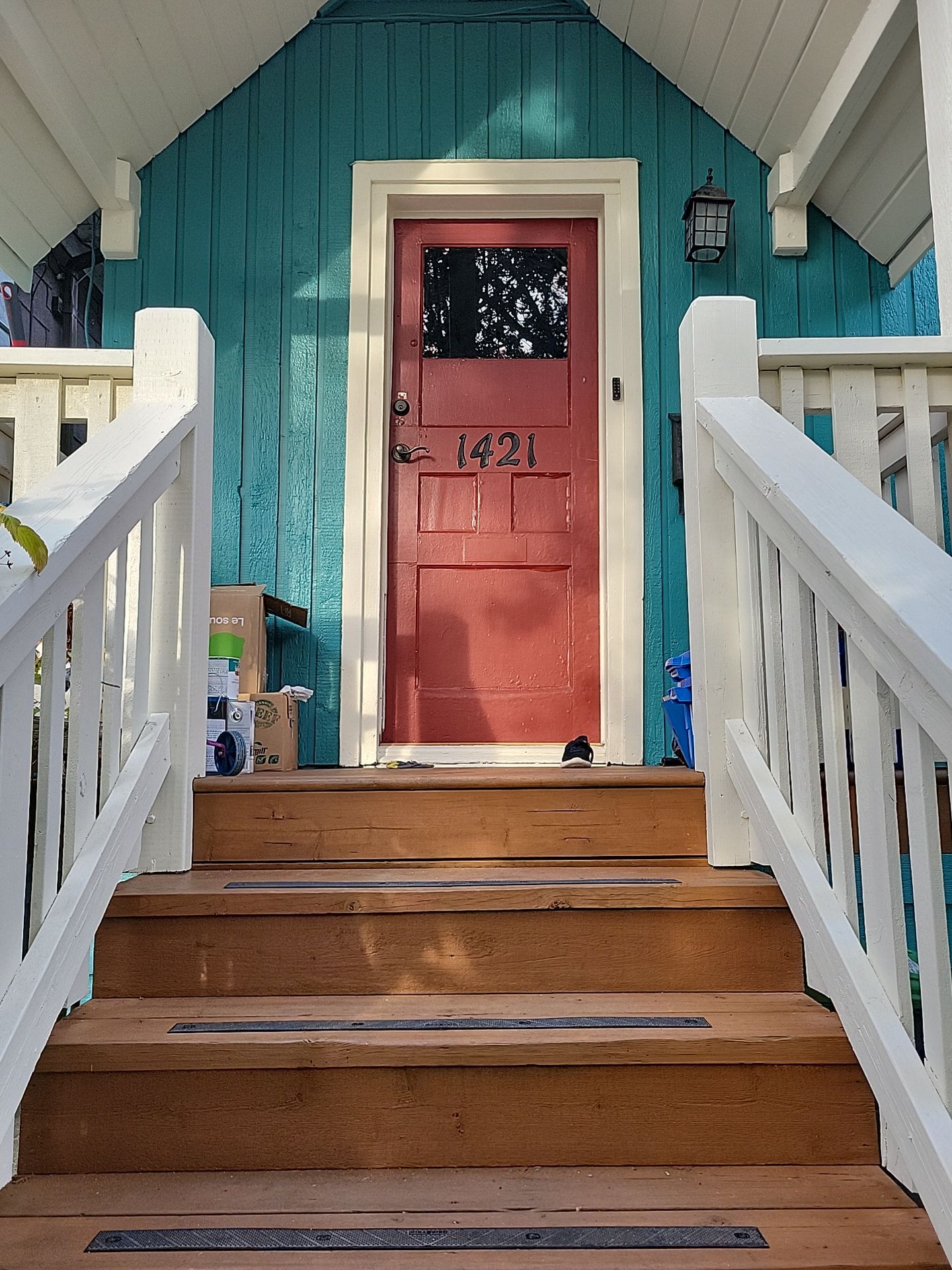 Evaluating the Communication and Customer Service Skills of Exterior Painters
Effective communication is key to a successful partnership with your exterior house painter. A good painter will listen to your needs, provide regular updates on the project, and promptly address any concerns or questions you may have. Clear communication ensures a smooth and pleasant experience throughout the painting process.
Importance of Proper Surface Preparation Techniques
Proper surface preparation is the foundation for a flawless exterior paint job. Ask potential painters about their preparation process, including cleaning, sanding, and priming. Attention to detail in this phase is essential for achieving a professional and long-lasting finish.
During the surface preparation phase, one crucial aspect often overlooked is the identification and treatment of any underlying issues. A skilled exterior house painter in Vancouver will meticulously inspect the surfaces for signs of rot, mold, or water damage. By addressing these issues before painting, they prevent further deterioration and ensure a solid foundation for the new paint. This proactive approach not only enhances the appearance of your home but also contributes to its structural integrity, protecting it from potential future damage. A painter who understands the significance of proper surface preparation will take the time and effort to address any underlying issues, ensuring that your exterior paint job stands the test of time.
Evaluating the Warranty and Guarantees Provided by Exterior Painters
Evaluating the warranty and guarantees provided by exterior painters is a crucial step in the selection process. A strong warranty not only showcases the painter's confidence in their work but also offers you valuable protection and peace of mind. When discussing warranties, inquire about the duration and coverage provided for both labor and materials. A reputable painter will provide clear and comprehensive warranty terms, ensuring that any issues or defects that arise after the completion of the project are addressed promptly and efficiently. By choosing a painter who offers a robust warranty, you can have confidence in the quality of their work and the longevity of your exterior paint job.
Assessing the Efficiency and Timeliness of the Painting Process
Efficiency and timeliness are crucial factors to consider, especially if you have a strict deadline or need to minimize disruption. A professional painter will have well-defined processes in place, ensuring the project progresses smoothly and is completed within the agreed timeframe.
One of the key advantages of assessing the efficiency and timeliness of the painting process is the ability to minimize inconvenience and disruption to your daily life. A skilled exterior house painter understands the importance of completing the project in a timely manner, allowing you to enjoy your newly painted home without unnecessary delays. By hiring a painter who values efficiency, you can have confidence in their ability to streamline the process, efficiently manage resources, and coordinate tasks to meet deadlines. Our expertise and organized approach will not only save you time but also ensure a hassle-free experience, making the transformation of your home's exterior a smooth and seamless endeavor.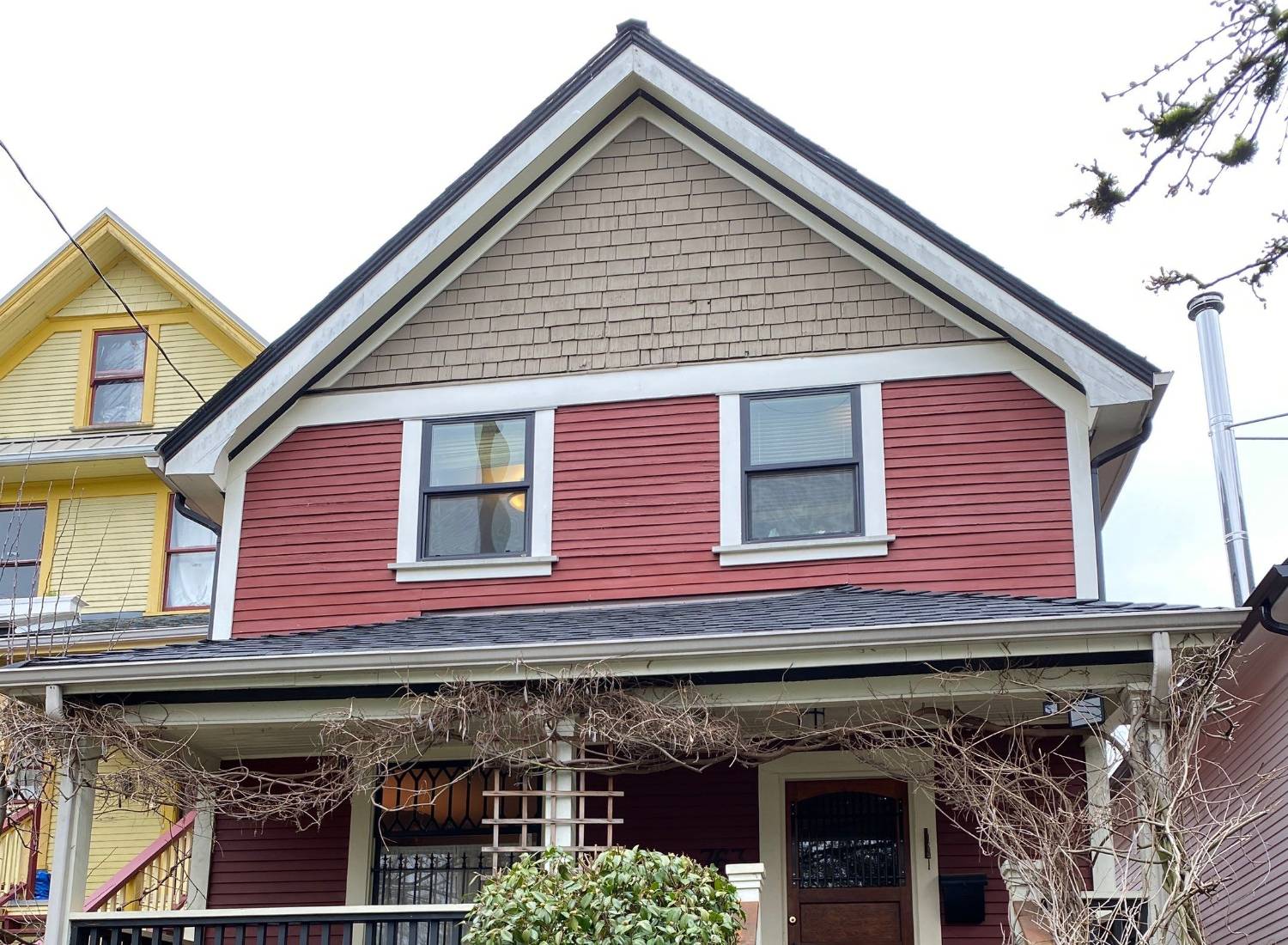 Attention to Detail and Craftsmanship
The best exterior house painters pay attention to every detail and take pride in our craftsmanship. We go the extra mile to ensure a flawless finish, from meticulous preparation to precise brushwork or spraying techniques.
Attention to detail and craftsmanship are defining qualities of the best exterior house painters in Vancouver. Professionals understand that it's the intricate details that truly make a paint job exceptional. We meticulously inspect every surface, searching for imperfections that need to be addressed before applying paint. Whether it's repairing cracks, filling gaps, or smoothing rough areas, we take the time to prepare the surfaces properly. When it comes to the actual painting process, we exhibit precision and skill, using smooth brush strokes or employing advanced spraying techniques for a seamless and uniform application. Painters understand that even the smallest oversight can detract from the overall aesthetic and durability of the paint job. By focusing on every detail with care and precision, we ensure that the final result is nothing short of remarkable.
Achieve the Perfect Exterior Transformation with Pro Crew Painting – Your Trusted Vancouver House Painting Experts
Ready to transform your Vancouver home with a flawless exterior paint job? Look no further than Pro Crew Painting, your trusted and experienced house painter. Our team of skilled professionals is well-versed in the art of exterior painting, with a keen eye for detail, craftsmanship, and a commitment to customer satisfaction. From evaluating experience and expertise to assessing licensing, insurance, and customer reviews, we tick all the boxes for finding the best exterior house painter in Vancouver. Don't settle for anything less than excellence when it comes to beautifying your home. Contact Pro Crew Painting today and let us bring your vision to life with our top-notch services. Trust the experts for all your exterior painting needs in Vancouver.