In today's competitive business landscape, every aspect of your workspace matters. From the layout of your office to the colors on your walls, every detail contributes to the overall impression your business makes. Commercial painting is a powerful tool that can transform your workspace, enhance its appeal, and ultimately boost your business. In this blog post, we will explore the various ways in which a professional commercial painting company can make a significant impact on your business in Vancouver, whether you're in retail or office environments.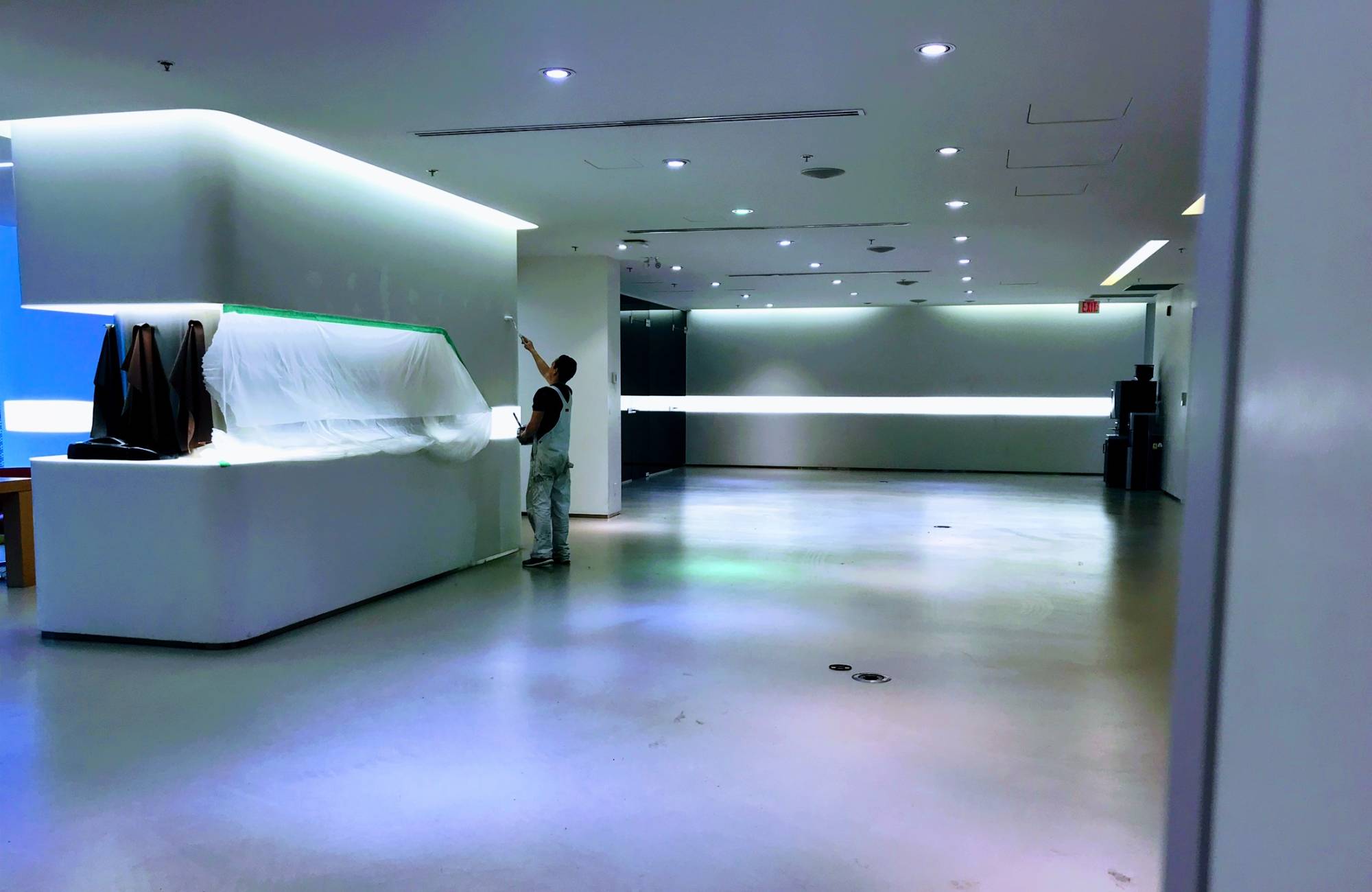 The Impact of Commercial Painting on Your Workspace
The physical appearance of your workspace plays a vital role in shaping the perceptions of your customers, clients, and employees. Commercial painting is not just about applying a fresh coat of paint; it's about creating an environment that reflects your brand and values. By investing in the aesthetics of your workspace, you demonstrate a commitment to excellence that can leave a lasting impression on everyone who walks through your doors.
Transforming Your Vancouver Business with Commercial Painting
In a bustling city like Vancouver, where first impressions matter, the right commercial painting can set your business apart from the competition. The vibrant and diverse atmosphere of the city calls for unique and appealing spaces. A professional commercial painter understands the local trends and can help you choose colors and designs that resonate with the Vancouver audience.
Why Choose a Professional Commercial Painter
While DIY painting may seem like a cost-effective option, it often leads to subpar results and can be time-consuming. Hiring a professional commercial painter in Vancouver ensures that the job is done right the first time. We have the expertise, equipment, and skills to handle any project, no matter the size or complexity.
Creating a Welcoming Atmosphere for Retail Spaces
In the world of retail, creating an inviting atmosphere is crucial to attracting and retaining customers. Commercial painting can help you achieve this by selecting colors and finishes that align with your brand's personality. Warm and inviting colors can make customers feel comfortable, encouraging them to stay longer and make purchases.
Boosting Productivity in Office Environments
For office spaces, the choice of paint color can have a significant impact on productivity and employee morale. Commercial painters can help you select colors that promote focus and creativity, creating an environment where your team can thrive.
Elevating Your Brand Image through Commercial Painting
Your workspace is an extension of your brand. It's where your brand values and identity come to life. A professional commercial painter can incorporate your brand's colors and messaging seamlessly into the design, reinforcing your brand image and making it memorable to visitors.
Color Psychology: Choosing the Right Palette for Your Business
Commercial painters understand the psychology of colors and can help you choose a palette that evokes the desired emotions and perceptions. From calming blues for a spa environment to vibrant reds for a restaurant, the right color scheme can significantly impact your business's success.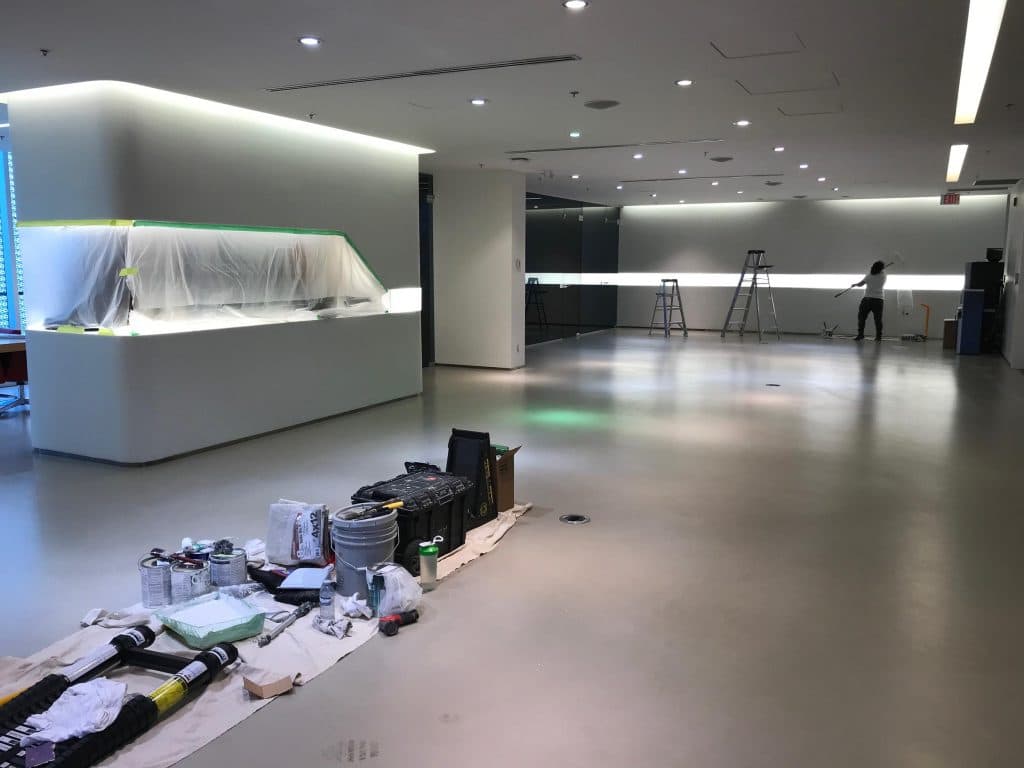 Customizing Commercial Painting Solutions for Your Needs
Every business is unique, and so are its painting needs. A professional commercial painter can customize solutions tailored to your specific requirements, ensuring that your workspace aligns with your business goals and objectives. Whether you have a specific color scheme in mind to match your brand's identity or need specialized finishes for a particular ambiance, a professional painter will work closely with you to turn your vision into reality. This level of customization ensures that your workspace becomes a true reflection of your business, making it stand out in Vancouver's competitive market.
Enhancing Durability and Longevity with Professional Painters
Professional commercial painters not only provide aesthetic improvements but also ensure the longevity of your paint job. We use high-quality materials and techniques to protect your walls from wear and tear, ensuring that your investment lasts for years. Our experienced painters understand the unique challenges that commercial spaces face, from heavy foot traffic in retail environments to the demands of a busy office. By choosing professionals, you're not just getting a fresh coat of paint; you're getting a durable and long-lasting solution that will maintain its appeal well into the future.
Meeting Safety and Compliance Standards
Compliance with safety standards is paramount in commercial spaces. Professional painters are well-versed in safety regulations and take the necessary precautions to protect both their team and your business during the painting process. From using eco-friendly and low-VOC paints to implementing proper ventilation and safety gear, professional commercial painters prioritize safety without compromising on the quality of work. This commitment to safety not only protects your employees and customers but also ensures that your project stays within legal and regulatory boundaries, giving you peace of mind throughout the painting process.
Minimizing Downtime with Efficient Painting Services
In the fast-paced world of business, minimizing downtime is essential. A professional commercial painter can complete the job efficiently, allowing you to resume operations as quickly as possible without sacrificing quality. Our experienced team understands the importance of a smooth transition, and we work diligently to meet tight deadlines and schedules. By minimizing disruption to your business operations, we help you maintain productivity while still benefiting from a refreshed and appealing workspace.
Maximizing ROI: How Commercial Painting Adds Value
Investing in commercial painting is not just an expense; it's an investment that can yield significant returns. A refreshed and attractive workspace can attract more customers, enhance employee satisfaction, and ultimately boost your bottom line. Consider it as an opportunity to differentiate your business in the competitive Vancouver market. With a professional touch, you can maximize the return on your investment, not only by increasing the value of your property but also by creating an environment that contributes positively to your business's success.
Realizing the Benefits of Commercial Painting
The benefits of commercial painting go beyond aesthetics. It's about creating an environment that fosters success, whether it's through increased foot traffic in your retail space or improved productivity in your office. A well-painted workspace can lead to happier employees, higher customer satisfaction, and increased brand loyalty. It's an investment in your business's future, helping you achieve both short-term and long-term goals while making a positive impact on your overall success in the vibrant city of Vancouver.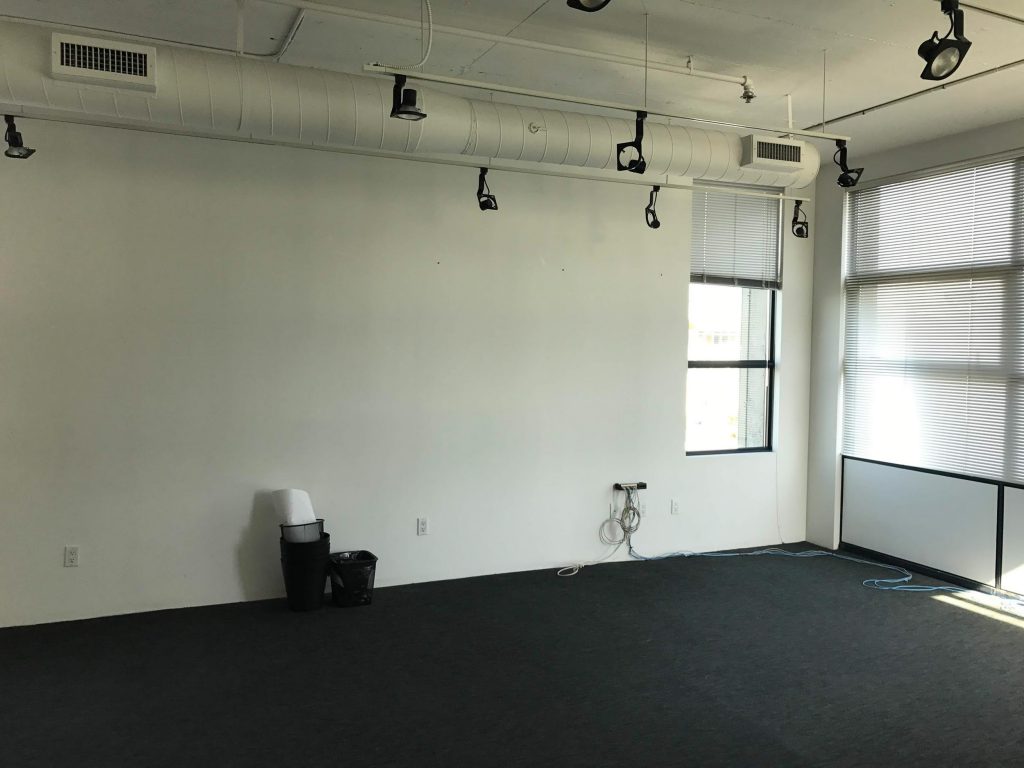 Transforming Workspaces: Pro Crew Painting's Expert Commercial Painting Services
Are you ready to transform your workspace and unlock the full potential of your business in Vancouver? Pro Crew Painting is your trusted partner in achieving the highest level of aesthetics for your commercial space. Our team of professional commercial painters is committed to helping you maximize your workspace's appeal, just as we've explored in this comprehensive guide. Don't settle for mediocrity when you can elevate your workspace, enhance your brand, and boost your bottom line with our expert services. Contact us today, and let's embark on a journey to reimagine your workspace's potential and take your business to new heights.