Are you considering a fresh coat of paint for your interior walls but are unsure of the cost? Well, we have good news for you! Interior painting in Vancouver can be surprisingly affordable, and the investment can be well worth it. With the right approach, a beautiful and stylish new look is just around the corner. In this article, we will explore why Vancouver interior painting prices can be a great value and provide some tips on how to make sure you get the most bang for your buck.
The answer is yes! Not only does interior painting add value to your property, but it also increases its appeal and gives you a chance to customize your space according to your tastes and preferences. The benefits of interior painting in Vancouver go far beyond aesthetics. Here are the Top 5 reasons why:
1. Quality Materials & Professional Techniques
Are you considering interior painting for your Vancouver home? Whether you're looking to give a room a facelift or an entire house top-to-bottom, it pays to research the options. Painting is one of the most affordable ways to make your home look new without breaking the bank. But what do interior painting prices really mean when it comes to quality materials and professional techniques?
When evaluating the costs of hiring a professional service provider in Vancouver, bear in mind that we use superior quality paints and materials on their projects. This ensures the job will last longer while also using fewer coats of paint than if you were to purchase cheaper products yourself. Professional painters also understand which sheens are best suited for each surface and have access to specialized tools such as airless sprayers that can help with larger jobs quickly and efficiently.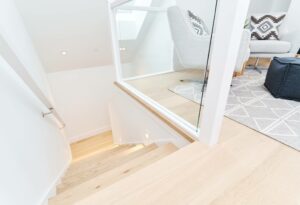 2. Custom Designs: Unique designs for each customer
Custom designs can help make your space unique with creative color palettes and unique designs tailored to each customer's needs. With custom designs from experienced painters, you can be sure that you will get a truly one-of-a-kind look that perfectly fits your style and space. The cost of interior painting services may vary depending on the complexity of the project but it is certainly worth it if you want something truly special for the inside of your home or business building!
Hiring experienced painters who specialize in custom design work will ensure that your home looks spectacular! We can suggest colour schemes, finishes, and textures to bring out the best features of your space. Plus, we'll make sure that no two rooms look alike – giving you an individualized experience that you won't find anywhere else!
3. Quality Materials: High-grade paints used
Vancouver homeowners who are considering an interior painting project should consider the cost of professional painting services. ProCrew Painting Vancouver has been offering quality interior painting at competitive prices for many years. Our team of experienced professionals uses only high-grade paints and materials to ensure a beautiful finish that will last for years.
At ProCrew, we understand that interior painting projects can be expensive, so it is important to make sure you are getting the best value for your money. We take pride in providing quality results at unbeatable prices and offer our customers a satisfaction guarantee on every job. Whether you're looking for one room or your entire home painted, our team can provide you with a detailed estmate that fits within your budget.
Our friendly staff would be happy to discuss your project with you and answer any questions about pricing or materials used in the process.
4. Time Efficiency: Quick and effective services
When it comes to interior painting in Vancouver, it can be a daunting task. There are many factors to consider, such as cost and timeline. After all, no one wants to spend money on something that doesn't last! The question of whether or not Vancouver's interior painting prices are worth it is an important one.
The good news is that the answer is usually yes. Professional painters provide quick and effective srvices that result in high-quality workmanship and long-lasting paint jobs. This means you don't have to worry about having to redo your walls every few years! Furthermore, professional painters will work with you throughout the entire process – from color selection to installation – ensuring that your home looks its best and that you're happy with the results. All of this adds up to great value for your money!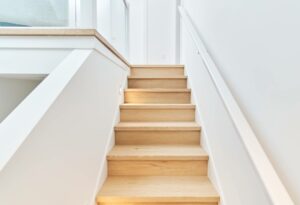 5. Satisfaction Guarantee
Interior painting is a great way to transform the look of your home in Vancouver, but when it comes to interior painting prices, it can be a bit overwhelming. If you are considering having your home painted, there are several factors that you need to consider before making your decision.
One of the most important considerations when deciding on a painter and their prices is whether or not they offer a satisfaction guarantee. Companies like Pro Crew that offer this guarantee will make sure that you are happy with the finished product and will be willing to correct any issues you may have with their workmanship. This guarantees that no matter how much money you spend on interior painting services, it will be money well spent.
Interior painting is worth the price with Pro Crew Painting
When it comes to painting services, Pro Crew Painting is the best in the business. We pride ourselves on providing quality workmanship at a fair price. Our team of experienced professionals has years of experience and understands that customer satisfaction is paramount.
Pro Crew's attention to detail ensures that each job is completed with precision and care, resulting in a beautiful finish that lasts for years. Whether you're looking for interior or exterior painting services, Pro Crew has you covered. From start to finish, our professional staff will walk you through the entire process, ensuring your satisfaction every step of the way. Plus, we stand behind their work with a satisfaction guarantee – so you can rest assured knowing your home will be painted perfectly!
For top-notch painting services, look no further than Pro Crew Painting – it's worth the price!