When it comes to painting your home, the quality of the end result is important. Hiring professional painters in Vancouver can make a significant difference. Professional painters are experienced, and knowledgeable, and have access to quality materials and tools. We understand how to get the job done properly with efficient use of time, resources, and cost savings. Working with a team of experienced house painters or exterior painters produces better results than doing the job yourself or with inexperienced help.
Maximizing the Value of Your Investment with Professional Painters
Painting your home is a great way to increase its value and make it look like new. But if you want the best results, it's important to work with a team of professional painters. Professional painters are trained in the art of painting, ensuring that your walls receive an even coating of paint and that every corner is finished neatly. Plus, they have access to high-quality paints and equipment which can significantly enhance the end result.
When you hire professional Vancouver painters for your project, you don't just get an aesthetically pleasing finish –you also benefit from their expertise in understanding paint solutions suitable for various types of surfaces such as stucco or wood siding.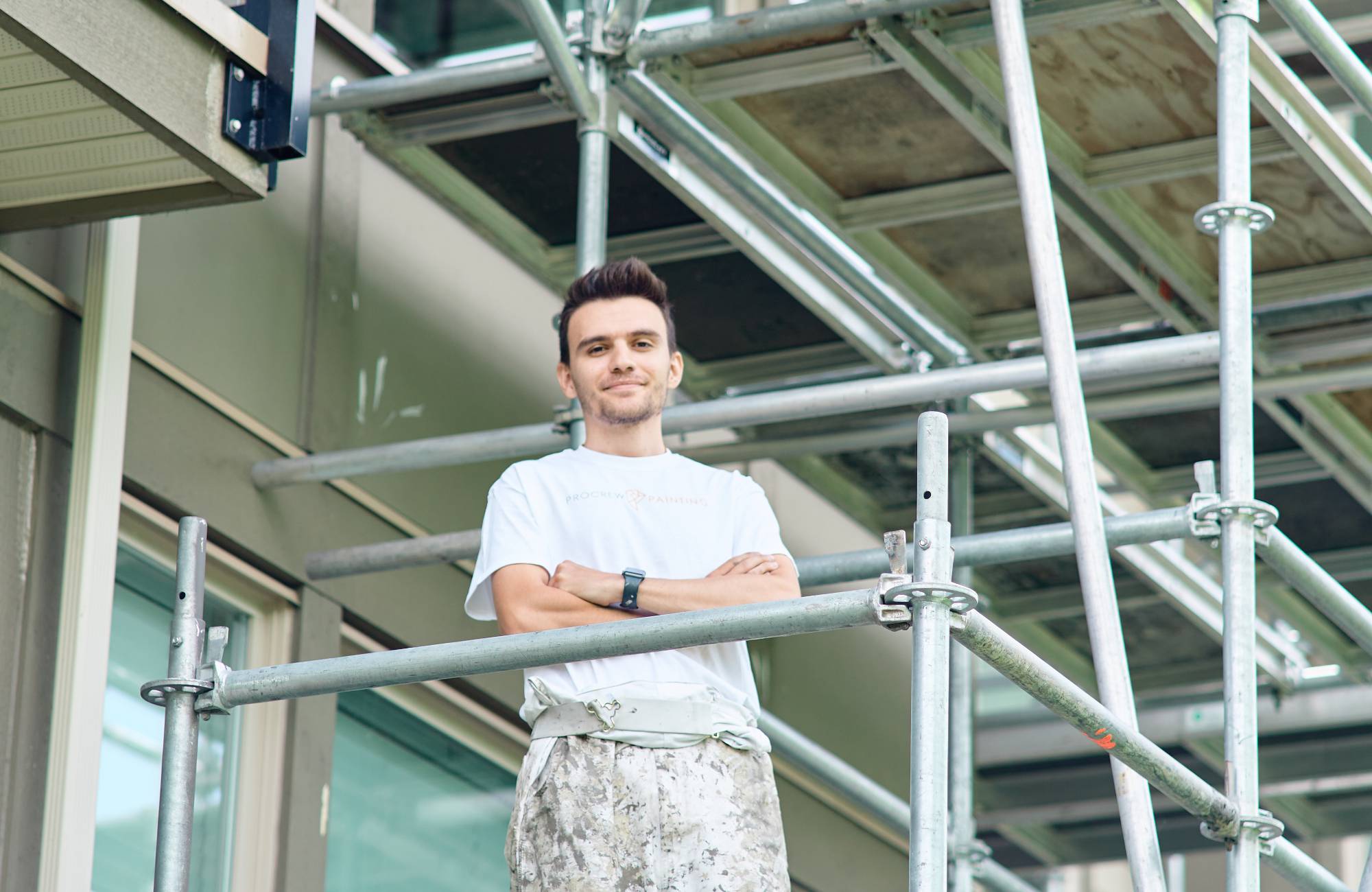 Aesthetic Benefits of Hiring Professional Painters for Your Home or Business
When it comes to painting projects, the aesthetic and quality of work produced by professional painters cannot be overstated. Hiring a professional painter for your Vancouver home or business brings with it an array of benefits in terms of job execution and results. From colour selection to using the right sheens, these experienced professionals have the knowledge and expertise to guide you through each step of your painting project.
Professional painters also bring a wide range of equipment and tools to ensure we produce optimal results while completing our tasks efficiently. For exterior projects such as house painting, we are able to use specialized products like anti-fading paints that will help protect your home from sun damage and harsh weather conditions. Exterior painters can even remove existng paint without causing any harm or damage to the surrounding surfaces.
3 Reasons why Professional Painters are Better Than DIY
When it comes to painting your home, hiring a professional painter is the best way to go. Professional painters have the know-how, expertise, and materials required to make sure your paint job looks great for years to come. There are many benefits that come with using professional painters like those in Vancouver instead of a do-it-yourself (DIY) approach. 
Using High-Quality Materials for a Superior Paint Job
When it comes to giving your home or business a professional paint job, hiring experienced Vancouver painters is the way to go. Professional house painters know how to use high-quality materials and techniques that will produce superior results that you just can't get from DIY painting.
First, professional painters in Vancouver have access to the best quality paints and supplies. We understand how different kinds of paint interact with various surfaces and how to apply them correctly so they look their best. An amateur may not have the same knowledge or resources when it comes to getting high-grade materials, which could lead to subpar results.
Painting a house's interior or exterior can be a daunting task for homeowners who have never done it before. Taking on the project of painting your own home can result in costly mistakes that are difficult to reverse, and the quality of the job may not be up to par. That is why professional painters in Vancouver are the best option for ensuring a flawless and long-lasting finish.
Experienced professional painters have time-tested techniques and approaches that ensure no paint goes to waste and all surfaces get an even coating. Professional painters use their expertise to identfy any potential issues that could lead to premature cracking, fading, or peeling of paint—issues that might go unnoticed by an inexperienced DIYer.
Professional Painters Provide a Hassle-Free Painting Experience
When it comes to painting your home, professional painters provide the best experience. Professional painters have years of experience, access to the latest tools and techniques, and are familiar with the local regulations. Vancouver homeowners looking for a hassle-free experience should turn to professional painters for their projects.
Professional painters such as Vancouver House Painter offer a wide range of services, from interior painting to exterior painting solutions. We can assess and complete any project efficiently while adhering to local codes and standards. Experienced professionals also use top-of-the-line materials that provide superior protection against weather damage, cracking, or fading over time.
By opting for professional painters instead of doing it yourself (DIY), homeowners can rest assured that they will get outstanding results, on time and within budget.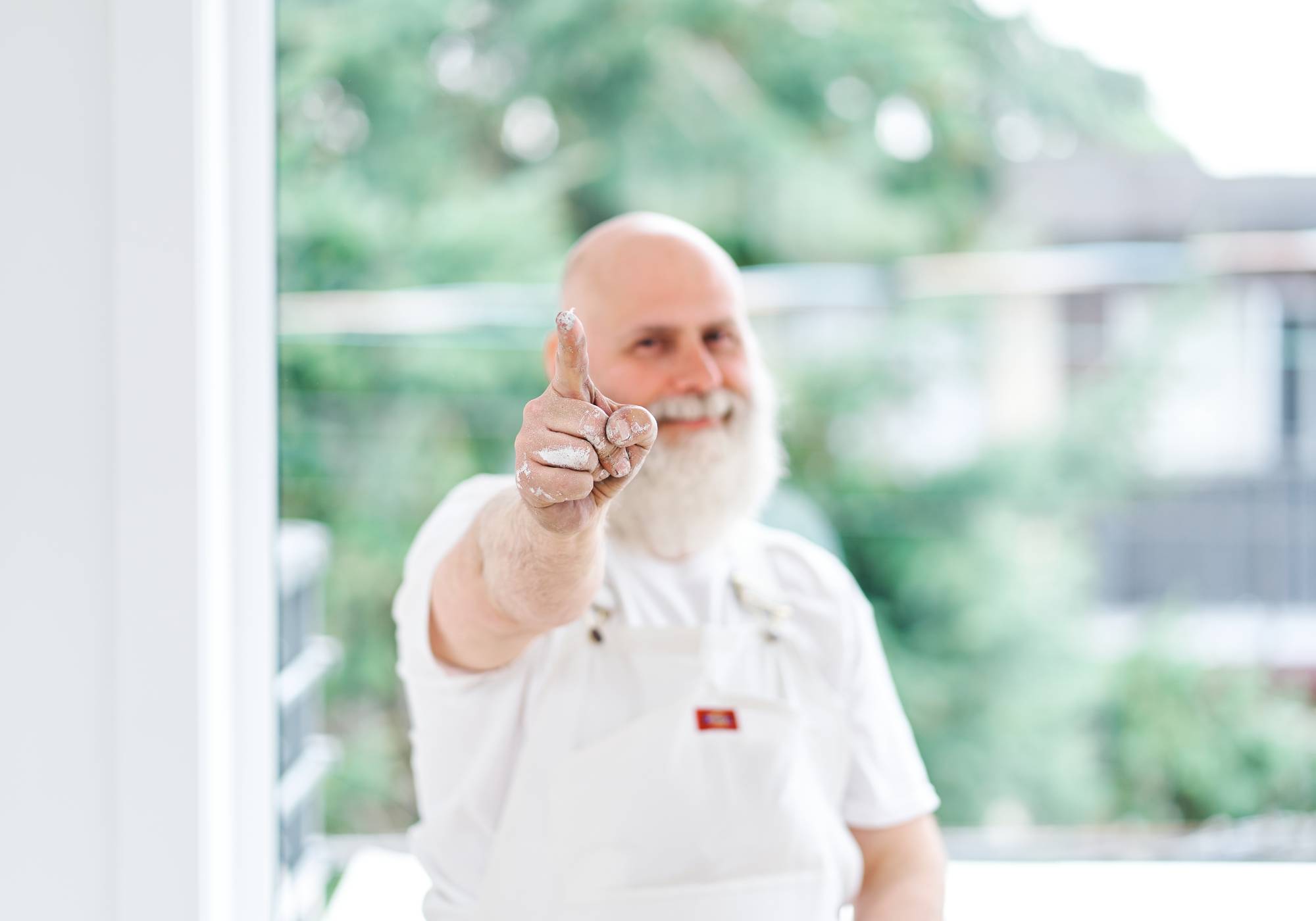 DIY Painting Pitfalls: What Can Go Wrong When You Tackle the Job Yourself
In an effort to save money, many homeowners are deciding to take on the task of painting their own homes rather than hiring a professional painter. However, there are several pitfalls to consider when attempting this DIY project. Without knowledge of the proper tools and techniques used by professional painters in Vancouver and beyond, it's easy to make mistakes that can cost time and money down the line.
Poor surface preparation
Painting your home or space can be an exciting and cost-effective way to give it a makeover. But if you're not careful, DIY painting projects can quickly become a mess. Poor surface preparation is one of the main culprits when it comes to botched jobs that professional painters need to fix.
Vancouver house painters know the importance of thorough preparation before getting started on any job, interior or exterior. Before applying a new coat of paint, all surfaces must be properly cleaned and prepped for optimal adhesion of the new layers of paint. Any dirt, dust, rust or peeling paint should be removed first in order for any painting project to look its best and last longer. If these steps are skipped over, no amount of quality paint will make up for poor surface preparation!
Uneven coverage
Uneven coverage is one of the most common issues that professional painters in Vancouver come across when we're hired to clean up after DIY painters. This happens when a painter rushes through a project without giving enough attention to details such as following paint streaks and brushing outlines from rollers or brushes.
Uneven coverage can make walls look patchy and uneven in areas where light hits them directly, making it an eyesore for visitors or clients. To make sure you dont have this problem, it's best to hire experienced Vancouver house painters who will take the time needed to do a thorough job.
Overestimating or underestimating the amount of paint needed
DIY painting can be a fun and rewarding experience, but underestimating or overestimating the amount of paint needed can lead to many pitfalls. Professional painters in Vancouver understand this all too well, especially when it comes to exterior painting. Vancouver house painters have seen homeowners take on the challenge of completing their own paint job too confidently, without considering the full scope of what's required. From miscalculating how much time is necessary for proper preparation work such as scraping, priming, and masking; to not allowing enough room in their budget for additional paint if needed; these are some common mistakes made by DIYers that can result in costly repairs down the road. Before you start your next interior or exterior project, ensure you hire a qualified professional painter from Vancouver who will help avoid these costly and time-consuming oversights.
Underestimating the time and effort required to complete the project
DIY painting projects can be a great way to save money and learn a new skill, however it's important to consider the time and effort required for the project before making a decision. Professional painters in Vancouver have plenty of experience with these types of projects and can complete them quickly, avoiding common DIY pitfalls.
Time commitments are an often overlooked factor when considering DIY painting jobs. Miscalculating this factor can lead to longer than expected project times which can cause stress and frustration for those taking on the task. Professional house painters in Vancouver understand how long projects will take and will plan accordingly, ensuring the timely completion of your job while also providing quality results that stand up over time.
Quality is another benefit of using professional exterior painters in Vancouver rather than attempting a DIY project yourself.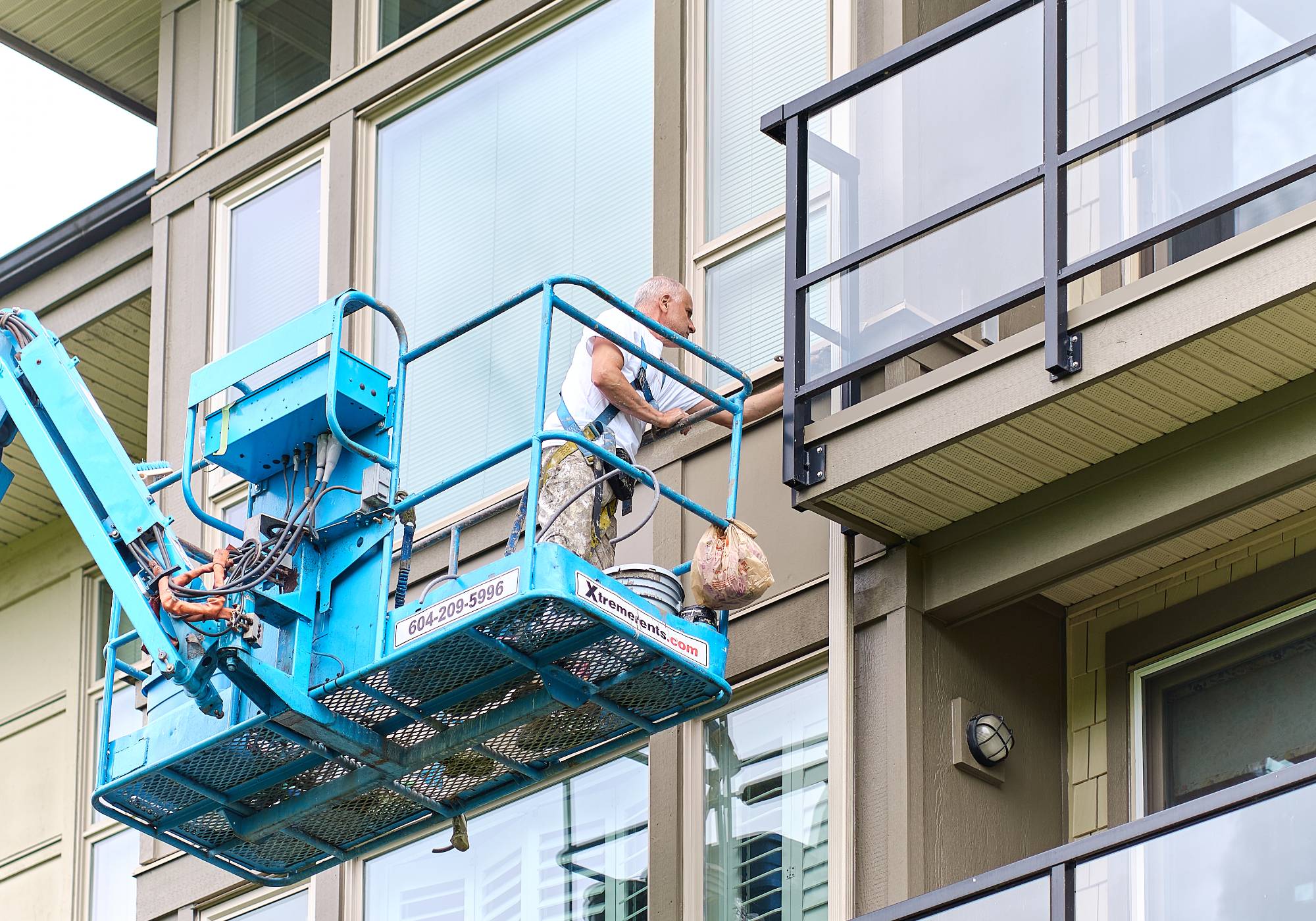 Revamp Your Property's Look without the DIY Pitfalls with Pro Crew Painting: Your Dependable and Skilled Vancouver Painting Experts
If you want to give your property a fresh new look, turn to the professionals at Pro Crew Painting. With our team of skilled and experienced Vancouver painters, we are committed to delivering the best results possible, whether it's for your home's interior or exterior, or commercial space. Our Vancouver house painters and exterior painters use only the highest quality materials and pay meticulous attention to detail to ensure a flawless and long-lasting finish. Count on us for efficiency, value, and a hassle-free painting experience. Choose Pro Crew Painting to transform your property into a beautiful and welcoming space that you can be proud of.