Do you want your home to look its best? Painting is one way to achieve that, and with experienced help from the best interior painter in Vancouver – Pro crew painting, the job is sure to be perfect. We have years of experience in the industry and will take care of every detail so that you can relax and enjoy your newly painted space.
Introduction to interior home painting 
Interior home painting is a great way to add style, personality, and color to your home. It's also one of the most satisfying and cost-effective home improvement projects you can do. Whether you're looking for a quick makeover or a full-scale renovation, painting your home is a great way to start. At Pro Crew Painting, we can help you transform your home into the space of your dreams. We understand that choosing the right colors and textures can be overwhelming, so we'll work with you to find the perfect look for your home. We use only the highest quality paints and materials, and our experienced technicians will make sure the job is done right. With Pro Crew Painting, you can have the home of your dreams without the stress and hassle.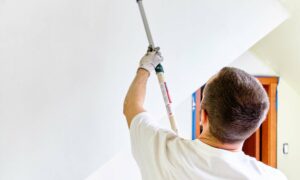 Are there benefits to painting your home?
Interior painting is a popular way to update your home's look, and there are indeed many benefits to consider. Not only will a fresh coat of paint add vibrancy and life to your spaces, but it can also help reduce energy costs and improve the air quality in your home.
Painting your home is an excellent way to give it a fresh and modern look. With the right colors, you can make any room feel more inviting and warm. Plus, it can add value to your home if you ever decide to sell. Whether you're looking to jazz up your living room with a bright pop of color or give your bedroom a more calming atmosphere, painting your home can help you achieve your design goals. And you don't have to go it alone. Professional painting services like Pro Crew Painting can help you choose the perfect colors and do all the hard work for you. With our experience and expertise, you can trust that your home will be given the best possible makeover. So why wait? Give your home the facelift it deserves with a fresh coat of paint today!
The tips for choosing the right colour
Choosing the right colour for your home or office space can be a little daunting, but it doesn't have to be. With the right tips and advice, you can make sure you get the perfect colour for your space. Here are some tips from Pro Crew Painting to get you started. First, consider the atmosphere you want to create in the room. Do you want a bright, airy feeling? Or are you looking for something more cozy and inviting? This will help you narrow down your colour choices. Next, think about how much natural light the room gets. Darker colours will absorb more light, while lighter shades will reflect it and make the room seem brighter. Lastly, don't be afraid to take some risks! Play around with colours and combinations to find the perfect match for your space. With these tips in mind, you'll be sure to choose the perfect colour for your home or office.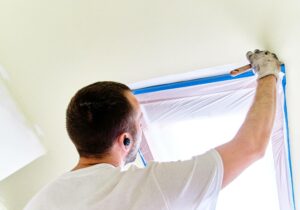 What are the popular paint colours for 2023?
Some of the most popular paint colours for the year include earthy, muted tones like olive green, warm beige, and dusty pink. These shades are perfect for creating a cozy, calming atmosphere and can be used in various combinations to create a unique look. Other popular paint colours for the year include cool blues, energizing yellows, and statement-making reds. These colours can be used to create dramatic, eye-catching interiors that will definitely turn heads. And if you're looking for something a little more subtle, you can't go wrong with shades of white or grey. Whatever your style, there is a colour to suit everyone. So get ready to make a splash in 2023 with beautiful paint colours!
What should you expect from professional interior painter services?
When you hire a professional interior painting service, you can expect top-notch results. A reliable painting contractor, like Pro Crew Painting, will come to your home, assess the job, and provide a detailed plan of the project. We use our expertise to select the right type of paint for your surfaces, and then expertly apply it for a flawless finish. Not only do professional interior painters provide superior results, but we also save you time and effort. By hiring a professional interior painting service, you won't have to worry about the tedious preparation and clean-up tasks that come with a DIY project. And the best part is, a professional painter will ensure your project is completed on time and on budget. So if you're looking for a reliable, affordable, and professional interior painting service, Pro Crew Painting is the way to go. With years of experience and a commitment to excellence, you can trust us to deliver the best results for your home.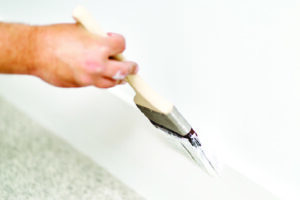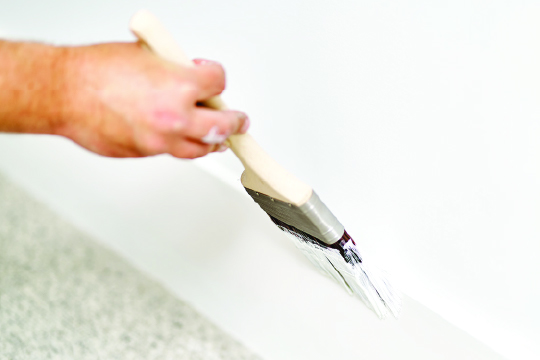 Tips for maintaining a newly painted home
After having your home painted by Pro Crew Painting, it's important to maintain your freshly painted walls to ensure they look brand new for years to come. Here are a few tips to help you take care of your freshly painted home: First, make sure to keep your walls clean. Regularly dust and vacuum to keep dirt and dust off the paint. You can also use a damp cloth with mild soap and water to remove any smudges or smears. Then, keep an eye on any areas that may be susceptible to wear and tear, like around doorknobs and handles. If you notice any scratches or chips, contact Pro Crew Painting for touch-ups immediately. Finally, always keep an eye out for any signs of water or moisture damage. If you notice any bubbling or warping, contact Pro Crew Painting as soon as you can. Following these tips will help you maintain the beautiful results of Pro Crew Painting's work, allowing you to enjoy your freshly painted home for years to come!
Key Takeaway
Deciding on the right paint colour for your home is an important decision that you won't want to skip over. Pro Crew painting Vancouver can help you find the perfect shade based on your preferences and the style of your home. So don't wait any longer – call us today!